Contact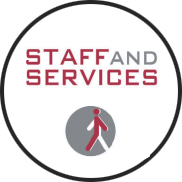 StaffAndServices Corporate GmbH
Blegistrasse 25
6340 Baar, Switzerland
Tel: +41 43 5085055
Fax: +41 43 5085056
Netzwork & References
StaffAndServices has a widely ramified network available. It ranges from regional service providers and suppliers to big companies and multinational corporations.
It is essential to us that we are not only acting most professionally, but rather being in cordial terms with our clients and partners. Mutual respect and trust is the best base one can have for all type of cooperation. The individual is the center of our attention. We don´t leave you out in the rain.
You like to know more about us and our network? You like to have a look at some references? We are looking forward to answering all your questions. Please get in touch with us.